Super Cold Front Coming To NYC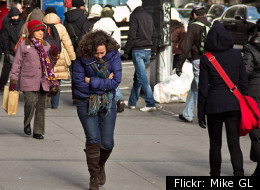 The impending autumn goes from abstract concept to an actual chill in the air on Thursday.

As a super-strong cold front moves through in the wee hours, this first blast may feel a bit more like winter when contrasted with Wednesday's (record breaking! -- at least in Bridgeport, Conn.) warm temperatures. Highs will be about 20 degrees cooler Thursday, when the peak temperature for the day will probably be reached shortly after midnight and continue to slide after that. Most of the day will be spent in the 60s or colder.