State of Georgia Killing An Innocent Man?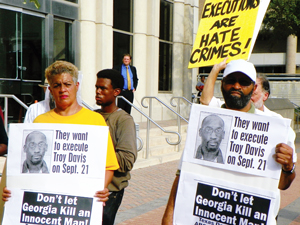 (FinalCall.com) - Martina Correia and her family have been down this road before. Her brother, Troy Davis, is staring death in the face once again and surprisingly calm in the midst of what could be his last days of life.

"There is too much doubt in my brother's case but they still want to execute him. Troy isn't stressing at all. He talked to me this morning and said he's prayed up and feels comfortable about it all," Ms. Correia told The Final Call in an interview on Sept. 19.