Japan: Typhoon Talas Leaves Path Of Destruction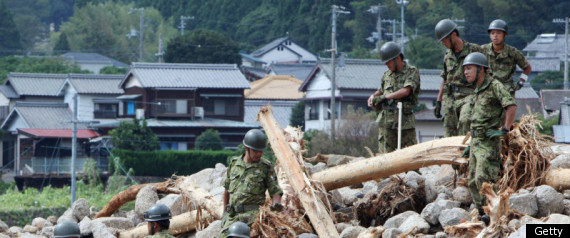 TOKYO — Japan braced for more heavy rain and floods Monday as the death toll from the worst typhoon to hit the country in seven years climbed to 34. Rescuers searched for 55 others who remained missing, and tens of thousands of families struggled without power or telephone service.
Typhoon Talas, which was later downgraded to a tropical storm, lashed coastal areas with destructive winds and record-setting rains over the weekend before moving offshore into the Sea of Japan. Thousands were stranded as it washed out bridges, railways and roads.