Thousands protest U.S. military strikes on Libya as anti-war movement grows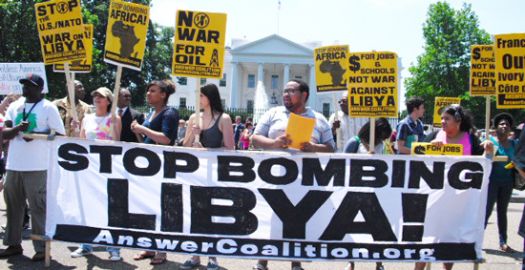 WASHINGTON (FinalCall.com) - Buoyed by what they cite as reports from military analysts as well as rebel forces in Libya, hundreds of protestors organized by the International ANSWER Coalition paraded in front of the White House July 9, to protest U.S.-led NATO air attacks on Libya.
"This (demonstration) represents a turning of the tide," Brian Becker, national coordinator of the ANSWER Coalition told The Final Call. "Public opinion is now running 2-to-1 in the United States against the bombing of Libya. We're now making the transition from a passive opposition, to an active opposition in the streets.